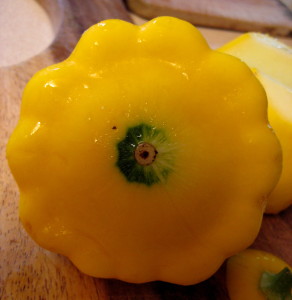 Reasoning, or thinking, is a function of consciousness. The far greater share of our mental functioning operates on automatic pilot, in the vast realm of the unconscious mind.
Although we can consciously decide to breathe, to breathe deeper, to adjust the rhythm and length of a breath, the majority of breaths we will take in our lifetime will happen automatically, outside the purview of our conscious awareness.
Our unconscious is filled with billions of such preset programs that we all share and inherit from the evolutionary journey of our species. This was why Jung named the deepest level of the unconscious the "collective," versus personal, as at the deepest level we all share in common the same preset programs to react and survive as living human beings.
The unconscious mind does not need to think through eons of experience in order to gain the precise knowledge of how to react to a given need or stimulus. I was once deeply wounded in the palm of my hand on a beach. I was alone. I passed out; that is, consciousness left. When it returned, I discovered my hand packed in sand, the bleeding completely stopped. I was good to go. The program to "dress" that wound lay dormant and ready in the unconscious. It was triggered to action upon contact with the stimulus of the wound as it pushed the ego out of the way and took care of business. This is the essence of instinct—inherited habits to address adaptive needs to ensure survival.
With the advent of consciousness, human beings have a new source of habit making. Utilizing our faculty of reasoning and learning, we introduce new patterns of behavior into our lives. When we learn to drive, for instance, we—with consciousness—repetitively practice a series of behaviors, such as learning to brake and drive with one foot, learning to turn the wheel, to park, and to stay in lanes with others going in the same direction. Once these tasks are consciously mastered, they slip into the realm of the unconscious, as habits that react on demand, as needed, when we drive. After awhile, driving starts to require minimal consciousness—in fact, we easily daydream while our unconscious reacts to all the stimuli we encounter as we safely take our journeys.
The unconscious is a habitual mind that reacts to needs and commands. This fact lies at the essence of hypnotic suggestion. Like the habit of driving that we ask the unconscious to perform when we enter our cars, the unconscious awaits orders constantly throughout the day. Hypnotists are aware of this part of the mind that responds to suggestion, and speak directly to it.
The truth is, we are all our own hypnotists. The Shamans of Ancient Mexico identified our inner hypnotist as the internal dialogue that incessantly barks orders at the unconscious mind, manifesting in how we see ourselves and construct our world. That internal dialogue may tell us that we are inadequate, unattractive, unfulfilled, undervalued, underserving, etc. Of course, it can also deliver other consistent messages that support a sense of worthiness and adequacy, but this is less common. We become so entranced by the habitual definitions of our internal dialogue that we construct a personality and sense of self according to its dictates. We become entrenched in a familiar definition of self that, however uncomfortable or unfulfilled it may be, persists because of the constant redundant messages and orders delivered by the incessant internal dialogue.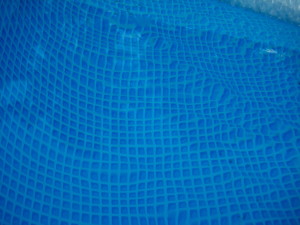 The Shamans of Ancient Mexico suggest that we interrupt this automatic flow of messages by canceling the internal dialogue and consciously delivering new suggestions, what they call intent. Intent is the mantra of a new, consciously delivered, command, bent on manifesting a new sense of self, as well as a new world.
When we coin a new intention—i.e., I am calm—and repeat it religiously, like a prayer, we are delivering new working orders, entering a new habit into our unconscious mind that will activate the programs associated with manifesting that intent. We must be religious in our practice—highly repetitive—if we are to push aside the old messages, the conflicting old messages of the reigning internal dialogue, which can only serve to confuse, that is, deliver mixed signals to the unconscious mind. And mixed messages, as we know, confound the manifestation of change.
We must be disciplined and persistent in our practice. Remember, it took a long time and a lot of practice to truly master the art of driving as a guaranteed habit. It is the same with manifesting and inhabiting a new habit. Perseverance and repetitive practice will, ultimately, manifest intent in new habit!
Chuck