Here is this week's channeled message from Jeanne and Jan. Hope it's helpful!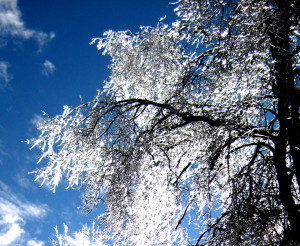 Argumentation accomplishes nothing. Tuning into others, compassionately withdrawing Self and needs of Self, will lead to understanding that argumentation is driven by fear. Fear resides now like a blanket over the whole earth. It is not a good blanket, not a warming blanket, but a darkening blanket. It will not lead to good, but only perpetuate fear.
In order to lift this dark blanket of fear, all who reside now upon that earth must resort to heart-centered awareness, acquiescing to the truth that you are all beings put upon the earth to solve the problems of the human race. You are all, in some fashion, charged with bringing humanity out of the darkness. In your own small way you must begin to change the world. In your own small way you must begin to lift the blanket of darkness that now grows heavy with fear and ignorance. To do so, you must first accept that all other people, in all nations, of all religions and political persuasions, as the same as you.
All who reside upon the earth are one—one energy, one awareness, one light—and yet few are aware of this oneness. Most have become immune to the truth of this oneness, so isolated and distant from the real truth of human consciousness and possibility that they cannot see more than the fibers of the blanket they live under. Beneath the blanket life goes on in a powerless fashion, one day much like the last; the unfolding of life as it happens under the metaphorical blanket not very exciting.
Yet, there is so much more beyond the confines of the blanket! Many have had experiences of this other, blanketless world, yet there are many more who are so afraid to experience the bliss of life outside of the blanket, afraid even of the light of consciousness! Is the blanket of fear really so comforting?
Now is the time to ask the self to take personal responsibility for removing the blanket that lies so heavily over you, to come out into the light and experience a new reality. It's time to remove your personal blanket of fear, within your own life and your section of the world, and trust that the universe will greet you with open arms and take you on your unfolding journey into new life. Trust that the universe is genuinely positive and energetically prepared to guide you in a new direction as you ask yourself to step outside of your uncomfortable comfort, as you seek a new and changing self and a new experience of life upon that earth.
Ask the self to be open to something new today—even if it's just a thought or an idea, a possibility, an adventure, a door that might be opening, a book that might lead you in a new direction. Dare the self to make a move in a new direction; take one small step toward embracing that oneness of everything. Today!