We publish Chuck's blog today. Look for Jan's later in the week!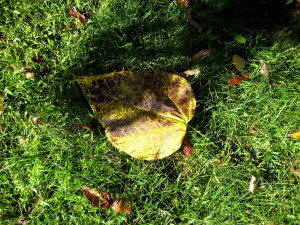 The deepest truth of the human psyche is that we are only partially rational beings. There are forces within and around us that act upon and through us without our conscious awareness. Reckoning and reconciling with these forces lies at the heart of achieving balance, happiness and fulfillment in this life.
Modern sensibility seeks to reduce our struggle with these outside forces to chemical imbalance and structural flaw in our brains, largely correctable through psychopharmacological input. As valuable and supporting as these interventions might be, they cannot, by any means, address the intense emotionally charged feelings and thoughts that daily barrage our conscious foothold in this world.
Psychotherapy has been charged with treating the "mental illness" we see violently acted out in mass shootings that we witness almost daily. Thankfully, the tools of psychotherapy have been greatly enhanced over the past several decades by the influx of mindfulness practices introduced to the world as a result of the Tibetan diaspora. DBT, Dialectical Behavior Therapy, owes its structure and methodology directly to mindfulness practice.
Mindfulness practice empowers us to gain control over our central nervous system and to generate neuroplasticity—a remapping of neural pathways—in the brain. The contribution of mindfulness and meditation practices, to our ability to stay focused and develop detachment from the destructive impulses and moods we experience, cannot be overestimated. Through the exercise of these tools we become grounded, able to function, and able to explore the deeper reality of who we are and who we are not. Without grounding, we are woefully ill-equipped to handle that deeper journey into our unknown selves.
Much more recent than the Tibetan diaspora has been the Shamanic diaspora of the teachings of the Shamans of Ancient Mexico through the published works of Carlos Castaneda and his cohorts and the public release of Tensegrity. Pragmatic tools have been introduced from these Shamans to enable seekers to journey into the deeper layers of self and reality.
In a recent Amazon book review of J.E. Ketchel's The Man in the Woods, Gary Siegel, LCSWR states, "We have seen in recent times the integration of many concepts and approaches from Buddhist traditions into the mainstream of clinical work and psychotherapy. It seems to me that if techniques and awareness of Buddhism are especially well suited for things like acceptance, letting go, being in the moment, compassion and forgiveness, then the techniques and awareness of Shamanism – with their concourse with altered states of awareness, and dissociation would be perfectly suited for work with those very states that are the hallmark of trauma victims."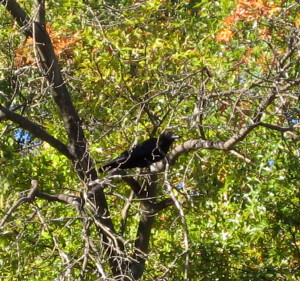 In facing trauma, specifically, a seeker is challenged to reconcile with a highly emotionally charged event, or series of events, that has been stored in an altered state within the psyche. Consciously, the seeker may have little or no awareness of the contents of that altered state and may only feel the conscious tremblings or intrusions of this material through associatively triggered encounters in the flow of everyday life. From a Shamanic perspective, for healing to take place, a journey must be taken to retrieve and reintegrate the lost parts of the self encapsulated in that altered state. In addition, the journey entails the release of extraneous energy—outside energy, perhaps in the form of ideas and beliefs—that has held one's personal energy captive in that altered state.
The Shamanic tool of Intent empowers the conscious self to engage the supports, dreams and synchronicities that initiate and lead the journey. Although stating one's intent initiates the journey, the path will unfold outside of the control of reason.
Recapitulation is the very conscious reliving of past events. From a Shamanic perspective, reliving a past event means entering another world, a world one was once in but has subsequently left. The Shamanic practice of recapitulation enables the seeker to consciously—in the world of now—reenter an old world and take from it whatever part of the self splintered off while caught in an experience in that prior world. That energy is then brought forward and reintroduced into the self of now, where it belongs, freed of its prior entanglements. From a Shamanic perspective, this is total healing.
Shamanic journeying requires groundedness. As don Juan Matus put it, we need "nerves of steel," if we are to journey into the unknown. Hence, the contribution of Buddhism, with its mindfulness practices, offers the perfect complement to the contributions of Shamanism with its journeying practices in healing. In fact, groundedness is a prerequisite to successful journeying. We must be able to stay present with that which once splintered us if we are to truly retrieve the lost parts of ourselves.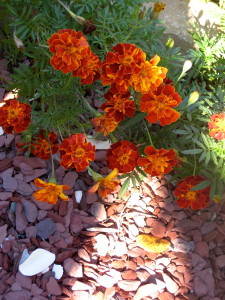 The Shamanic journey of intent, however, is unpredictable. Sometimes it pushes us into journeys we feel ill-prepared for. At other times, it gives us long stretches of respite to shore up our groundedness. In reality, Buddhist mindfulness and Shamanic journeying are perfect complements, the yin and yang of wholeness and healing.
On the mindfulness journey of intent,
Chuck