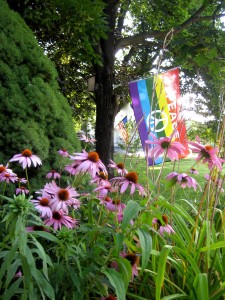 The Marrying Maiden, hexagram #54 of the I Ching, is a reading I've grappled with much of my adult life. The Petty Tyrant is a central theme in the training of the warrior in the shamanic world of Carlos Castaneda. I see the marrying maiden and the petty tyrant as mirror images of wisdom, pearls from two ancient traditions that reflect so relevantly in the world of now.
Contrary to a sweet, innocent image that the marrying maiden might evoke, hexagram #54 depicts an unchosen life, a woman forced into the role of second wife as she must enter the home of her marrying sister's husband, an ancient Chinese custom. Not the chosen bride she nonetheless must accept her new station and all the duties it entails. Thus, hexagram #54 depicts an unchosen, unwelcome fate.
From a broader perspective this predicament captures a salient feature of the reality of life in this world. As Buddha concluded, "Life is suffering. There is no escaping old age, sickness and death." This is our collective reality—we are all marrying maidens to forces we cannot control.
The Shamans of Ancient Mexico discovered that we spend the bulk of our energy fighting these deeper truths of our human condition. They saw this as absorption in self-pity. I understand this as absorption in the child state of resistance to the inevitable loss of paradise that we may or may not have experienced in our early childhood. Regardless, we feel entitled to have it restored or finally delivered, refusing to leave the garden, stubbornly demanding our due.
Of course, this is a very young hero that holds the world accountable, but this young hero is ill-equipped for the adult truth of old age, sickness and suffering, that which ultimately afflicts us all. The Shamans see humankind as fixated at the stage of this young hero, wasting most of its energy fighting fruitless battles. The marrying maiden is doing the same thing, bemoaning her fate. The I Ching guides her to see the reality of her situation and to position herself appropriately without self-pity. Similarly, the Shamans encourage us to identify our petty tyrants—those who ruthlessly show no consideration for our needs—as our teachers.
Rather than spend energy on fruitless anger and resistance, a warrior stares down any energetic spillage of self-pity. A warrior fully accepts the circumstances that life presents and with clarity and full energy acts in accordance with what is possible, with what is the best decision to make, and with what is the best action to take in the moment. To achieve this readiness one must be fully present without an ounce of energy spent feeling sorry or sad for the predicament one finds one's self in.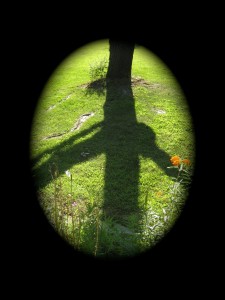 In a world currently dominated by violent opposition, where the opposites are dissociated and only seek resolution by destroying each other, we are confronted with being marrying maidens to these petty tyrants all over the world, most especially in our own country. It is challenging to not succumb to the self-pity of helplessness in such a state of chaos. On the other hand, we are gifted an opportunity to train in warriorhood.
A warrior pauses, examines the true nature of things and awaits decisive action in full clarity. A warrior spends no energy bemoaning his or her fate; all circumstances are equal opportunities to transform one's position as fateful marrying maiden into that of decisive warrior. A warrior is grateful for all teachers, especially the petty tyrants.
Once broken of the fixation of self-pity and entitlement, we are truly freed to be leaders advancing into a new world beyond the filters of self-obsession into deeper truth, fulfillment and new balance.
Most humbly,
Chuck